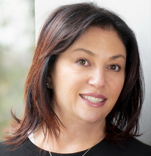 Integrity, dedication and professionalism are words you want to hear when it comes to your biggest investment and they are the words used to describe Jacqueline.
Jacqueline started her own sales division under the Greystone Realty umbrella because what matters to Jackie is quality of service to her clients, not quantity of transactions. She attributes the rapid success of Greystone Realty to her vast business experience, quality connections and most importantly client referrals.
"It's important to me that my clients are valued, listened to and understood. I am with my clients at every stage of their real estate transaction. I treat my clients like family and each home as my own. My clients rely on my expertise and that's not a responsibility I take lightly," says Jacqueline.
Jacqueline's institutional knowledge is backed by a business background including a consulting position with Ernst & Young and an analyst with the Department of Justice, in both finance and information systems. She holds a BBA finance degree from the University of Michigan and an MBA Information Systems degree from the University of Maryland.
When you choose Jacqueline and Greystone Realty, you get the personal attention, industry connections and market experience that gives you the comfort knowing your transaction is a priority. Jacqueline harnesses her energy and enthusiasm to bring amazing results for her clients.
Professional Affiliations & Designations
Member, National Association of Realtors (NAR)
Member, Greater Capital Area Association of Realtors (GCAA)
Graduate, Long & Foster Institute of Real Estate
Featured in the Bethesda Magazine
Education
University of Michigan, Bachelors of Business Administration, Finance
Member, Honor Society of Beta Gamma Sigma
University of Maryland, Masters of Business Administration, Information Systems
Member, Honor Society of Phi Kappa Phi
---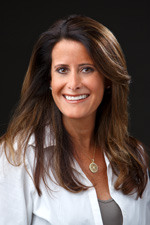 Buying and selling a home can be both emotional and stressful, but it can also be an amazingly positive experience. Jill Balow's love of the area, commitment to her clients, and attention to detail take the worry out of the process so her clients can relax.
Jill, a third generation Washingtonian and a Bethesda, Maryland native currently lives in Gaithersburg, MD. Jill graduated from the University of Maryland with a degree in education, teaching primary education in Montgomery County for six years.
Jill's love for business and working with people motivated her to establish and run her own clothing business for several years before turning her entrepreneurial spirit to real estate. Jill got her start in real estate working at a large firm with her mother-in-law, an agent in the business more than 20 years and tops in sales.
But, eager for a more client-focused, intimate agency, Jill joined forces with long-time friend and agent Jacqueline Band-Olinger at Greystone Realty.
"I realized that working in a large real estate company sometimes lent itself to losing the one-on-oneinteraction with my clients. We wanted to build a "boutique" firm so we can touch everything from staging home to sitting with my clients at closings. Big firms tend to hand things off to different employees in an office. We didn't want our clients to feel shuffled around," says Jill.
Greystone Realty's approach is built on that philosophy, driving Jill to handle each unique transaction with the same access to resources as the larger firms but the personal service, local connections and institutional knowledge to unlock the possibilities for each and every client.
Professional Affiliations & Designations
Member, National Association of Realtors (NAR)
Member, Greater Capital Area Association of Realtors (GCAAR)
Graduate, Long & Foster Institute of Real Estate
Featured in Bethesda Magazine 3 consecutive years
Education
University of Delaware (Newark, DE)
University of London (London, England)
University of Maryland (College Park, MD)
---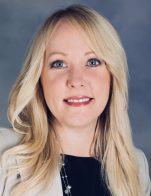 Jen is an accomplished Real Estate professional that brings an attentive yet personal approach to the home buying and selling process. A native of Montgomery County and a Quince Orchard HS graduate, she brings expert advice and extensive knowledge of the market place to Greystone Realty.
Jen began working in real estate early on during college Summer breaks, until beginning her full-time real estate career right out of college. She joined a national new home builder as a Sales & Marketing representative & quickly gained a MAME (Major Achievement in Marketing Excellence) nominee for Rookie of the Year within the new home building industry.
Jen held the responsibility and accountability for all aspects of home sales within popular communities throughout Montgomery County including Milestone, Fountain Hills, Hidden Creek, The Vista's at Woodcliffe Park and Lakelands.
A 5-star when it comes to customer satisfaction, Jen provides in-depth product knowledge to identify customer needs and concerns, provides recommended solutions and strives to become a trusted customer resource for every single client. Jen's experience in real estate has expanded greatly while working within large general brokerage real estate firms in Re/Max and Long & Foster and she has gained a vast network of trusted agents, and other industry professionals to help further her business.
Meeting new people and helping current friends/family find the perfect house to call home is Jen's passion; Helping others is what motivates her most. In her free time, Jen can be found throughout the Lakelands/Kentlands communities spending quality time with her family, including 3 children.
Professional Affiliations & Designations
Member, National Association of Realtors (NAR)
Member, Greater Capital Area Association of Realtors (GCAAR)
Graduate, Long & Foster Institute of Real Estate
Education
Shepherd University, Bachelors of Business Administration with Marketing Major
---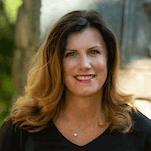 I have a unique and diverse background in real estate that spans from traditional real estate transactions to interior home design and staging.
For the past 20 years I have acquired a portfolio of investment properties and I have also sold many properties during this time. I have a deep understanding of the incredible financial opportunities associated with owning and operating residential rental properties and I am keenly aware of some of the challenges that landlords often encounter.
While I love searching for a dream home or "diamond in the rough" property for my clients, I also enjoy helping clients transform their home interiors into their dream space. Since 2015 I have worked as a design consultant and I have furnished hundreds of homes in DC, Maryland, Virginia and even the Delaware beaches.
My unique experience has given me an eye for effective staging and marketing of all types of properties.
Whether you are looking for a Listing Agent or a Buyers Representative, my mission is to provide outstanding client support throughout the real estate transaction process.
---